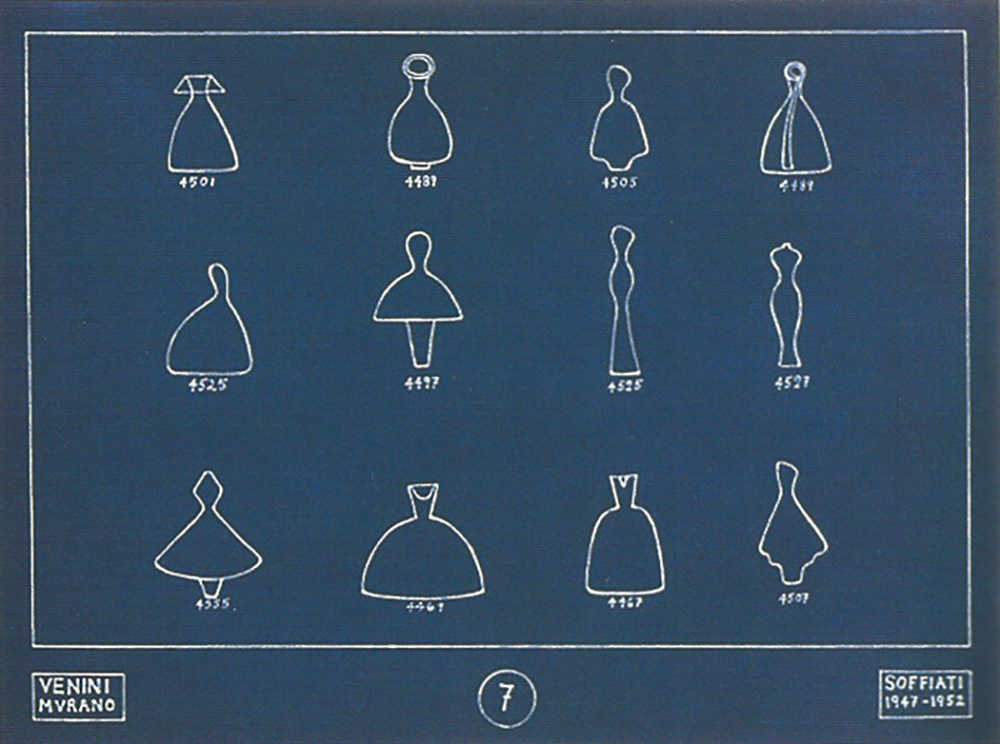 September 8 – December 7, 2013
The first season of programming is presented at the
Lumber Room
.
Josiah McElheny was born in Boston, Massachusetts in 1966 and he lives and works in New York City. McElheny received a B.F.A. from the Rhode Island School of Design and was an apprentice to master glassblowers Jan-Erik Ritzman, Sven-Ake Carlsson and Lino Tagliapietra. A sculptor, performance artist, writer and filmmaker, McElheny's work draws on his interests and research into the history of glass, modernism, the evolution of museological display, Enlightenment philosophy and early twentieth-century theories of utopia and the "Big Bang."
In 2012, McElheny completed major projects including "Screens for Observing Abstraction," a meditation on abstraction in film throughout the 20th century, Whitechapel, London; "Some thoughts about the abstract body" focused on abstraction, fashion and the body, Andrea Rosen Gallery, New York, and White Cube, London; and a new film, The Light Club of Vizcaya – A Women's Picture premiered at the Vizcaya Villa and Gardens in Miami. In 2013, "The Club for Modern Fashions" opened at the Arts Club of Chicago where performers wearing vintage fashions from the 1920s through the 1970s occupied the Mies van der Rohe inspired pavilion. He has exhibited widely including recent solo museum projects at the Wexner Center for the Arts, Columbus (2013); Institute of Contemporary Art, Boston (2012); Museo Nacional Centro de Arte Reina Sofía, Madrid (2009); Henry Art Gallery, Seattle (2008 and 1999); Moderna Museet, Stockholm (2007); and the Museum of Modern Art, New York (2007). Recent books include "Towards a Light Club"published by Hatje Cantz for the Wexner Center for the Arts (2013); "Some Pictures of the Infinite" published by Hatje Cantz for the Institute of Contemporary Art, Boston (2012); "Prism" a monograph published by Rizzoli (2010); "The Light Club," an artist's book published by the University of Chicago (2010); and "A Space for an Island Universe" published by the Museo Nacional Centro de Arte Reina Sofía and Turner Publications (2009). McElheny's work is included in the permanent collections of the Museum of Modern Art, New York; Whitney Museum of American Art, New York; Tate Modern, London; Museum of Fine Art, Boston; Los Angeles County Museum of Art; Dallas Art Museum; Phoenix Art Museum; Seattle Art Museum; Museum of Contemporary Art, San Diego; Yale University Art Museum and the Rhode Island School of Design Museum, Providence. He has written for Artforum and Cabinet, and is a contributing editor to BOMB. Since 2001 McElheny has been a senior critic in sculpture at the Yale School of Art and he is the 2013 Teiger Mentor in the Arts at Cornell University. In 2006 Josiah McElheny was awarded a MacArthur Fellowship.
In inviting Josiah McElheny to be the first artist to produce an Artist Project Season in Portland, Zena is recognizing McElheny as an artist's artist; a deep historical and cultural researcher who frequently collaborates with other artists and professionals across subjects and disciplines; a maker and master craftsman whose ideas are manifest in different media and ways over time; and in McElheny's own words, an artist who "creates images as demonstrative of ideas that act as agents of persuasion for new ways of thinking."
All images copyright Josiah McElheny.