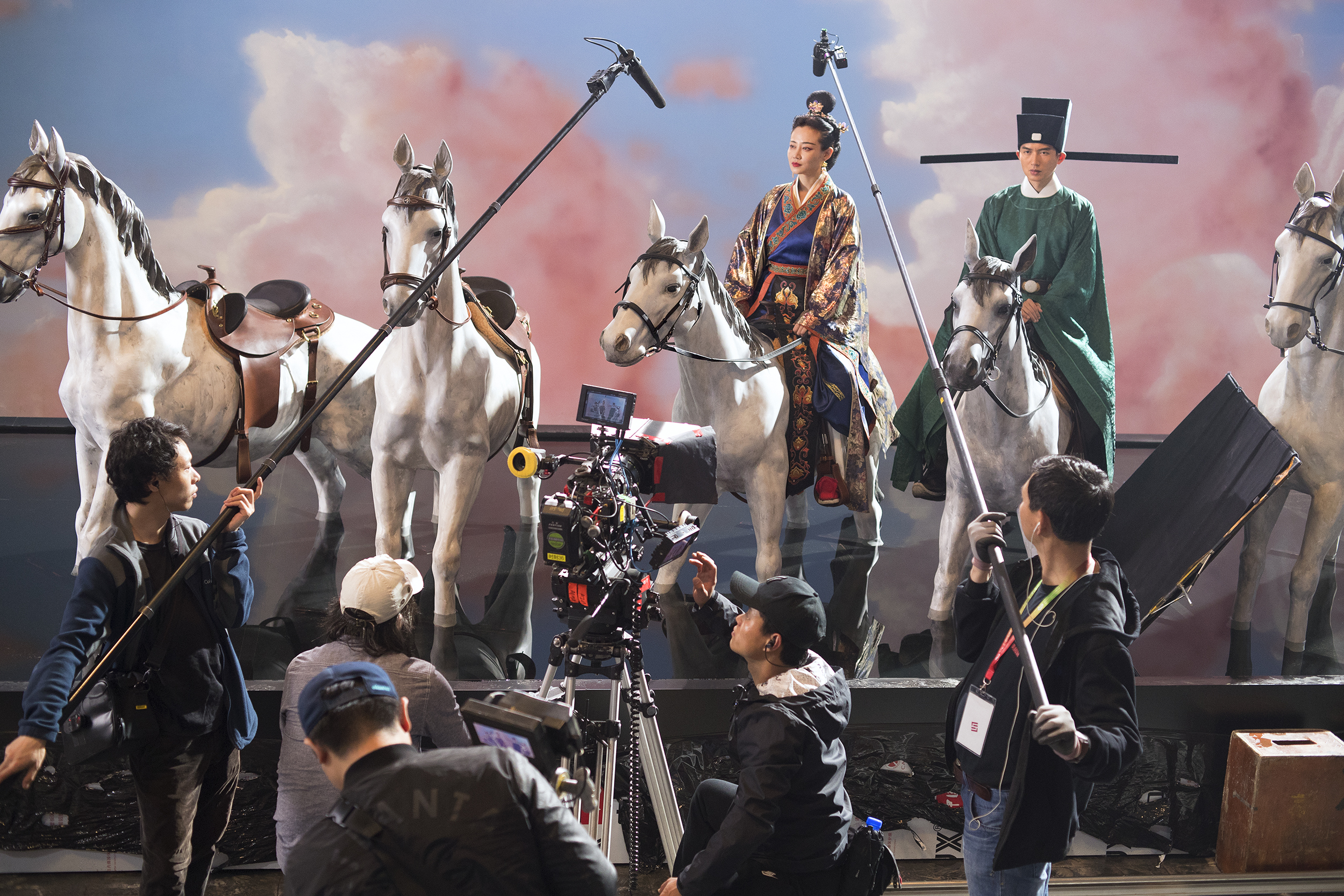 YANG FUDONG—from Yejiang/The Nightman Cometh to Dawn Breaking
October 23, 2021 – February 26, 2022
YANG FUDONG—from Yejiang/The Nightman Cometh to Dawn Breaking presents the work of Shanghai-based Chinese artist Yang Fudong (b. 1971) and places it at the intersection of film, performance, and contemporary art. Yang's season returns Zena Zezza to the 1857 Hallock and McMillan—Portland's oldest building located in the heart of Old Town Chinatown.
Yang graduated from the China Academy of Fine Arts in Hangzhou (1995) with a classical education in Chinese landscape painting. Over more than two decades as an artist and filmmaker, Yang has engaged Chinese history, identity, and memory in video and film works in which he reconstructs the tropes of Chinese landscape painting in a landscape veiled in mist, or is inspired by a Chinese legend in which philosophers, poets, and musicians gather in search of an ideal life. Over time, his oeuvre can be seen as a portrayal of China's modernization over the past twenty years.
Since 1997, Yang has created more than twenty-five films and ten installations which have been shown in Asia, Europe, and less frequently in the US. He was featured in Documenta 11, 2002, the 52nd Venice Biennale, 2007, and in 2012/2013, Yang's work was the subject of a survey exhibition at the Berkeley Art Museum Pacific Film Archive and Kunsthalle Zurich.
Zena presents Yang's work for the first time in the Pacific Northwest featuring an installation of "Moving Mountains" and three short films including "Liu Lan," "First Spring," and "Robber South." Film screenings throughout the duration of the season will feature "Dawn Breaking – A Museum Film Project Dailies," "Estranged Paradise," and the five chapters of "Seven Intellectuals in Bamboo Forest."
"YANG FUDONG—from Yejiang/The Nightman Cometh to Dawn Breaking" presents a series of performative dialogues events that explore the ideas and influences within Yang's work bringing together theory, scholarship and the artist's practice with curators, writers, and guests from other fields.

Curated by Sandra Percival, founding Director and Curator, Zena Zezza

Zena Zezza's Yang Fudong Artist Project Season is made possible with the generosity and support of artist, Yang Fudong, Junette Teng and Rose Lord, Marian Goodman Gallery, New York, and Sequin Ou, ShanghART Gallery, Shanghai.

Yang Fudong's Artist Project Season is generously supported by an Oregon Cultural Trust Cultural Development Award. The Regional Arts and Culture Council's Make|Learn|Build award supported the production of Yang's season, and the James F. and Marion L. Miller Foundation and Oregon Arts Commission provide general operating support.

We are grateful to John Russell, Russell Fellows Properties, for hosting this season at the Hallock & McMillan.

Yang Fudong's artist project season was produced by Derek Franklin, Malcolm Hecht, Elija Denker, and space design by Randy Higgins; design by Scott Ponik; Dustin Williams, technical support; Patricia Failing for scholarly input; and Sheila Mullen for special events.

Zena Zezza wishes to thank all donors and supporters of Zena who make Artist Project Seasons and our performative dialogues series possible.